Today has been emotional and hard. I wonder how it has been for you. I wonder how we can all work together to heal  our broken country. I am ready to try...

I just went for a long walk in my neighborhood. The resident Poplar, Ash and Maple trees are showing off their reds, oranges, and yellows. I have been grieving over the election results, and I needed their company. I love the way they look, lit from the inside. I need to kindle my light again too. 
  
I found comfort in their company. They are gorgeous and transforming. The rain tapped a gentle rhythm on my umbrella, and it smelled like the moment. November is a dear friend, and she soothed me today.
  
I also found comfort in the hugs and conversations I shared with stranger women in the grocery store, all of us on the hunt for comfort food, and in the phone calls and emails from friends who knew I would be distraught. There was much to be grateful for today, even in the midst of sorrow and fear. 
  
Today, my eyes are puffy from crying and lack of sleep, but tomorrow I will do what I can to move forward. I don't know what that will look like yet, but tomorrow I will dry my tears and look to the future. I will do my best to heal my little piece of the world. 
  
What has today been like for you? (If you leave a comment, please check back. I always respond.)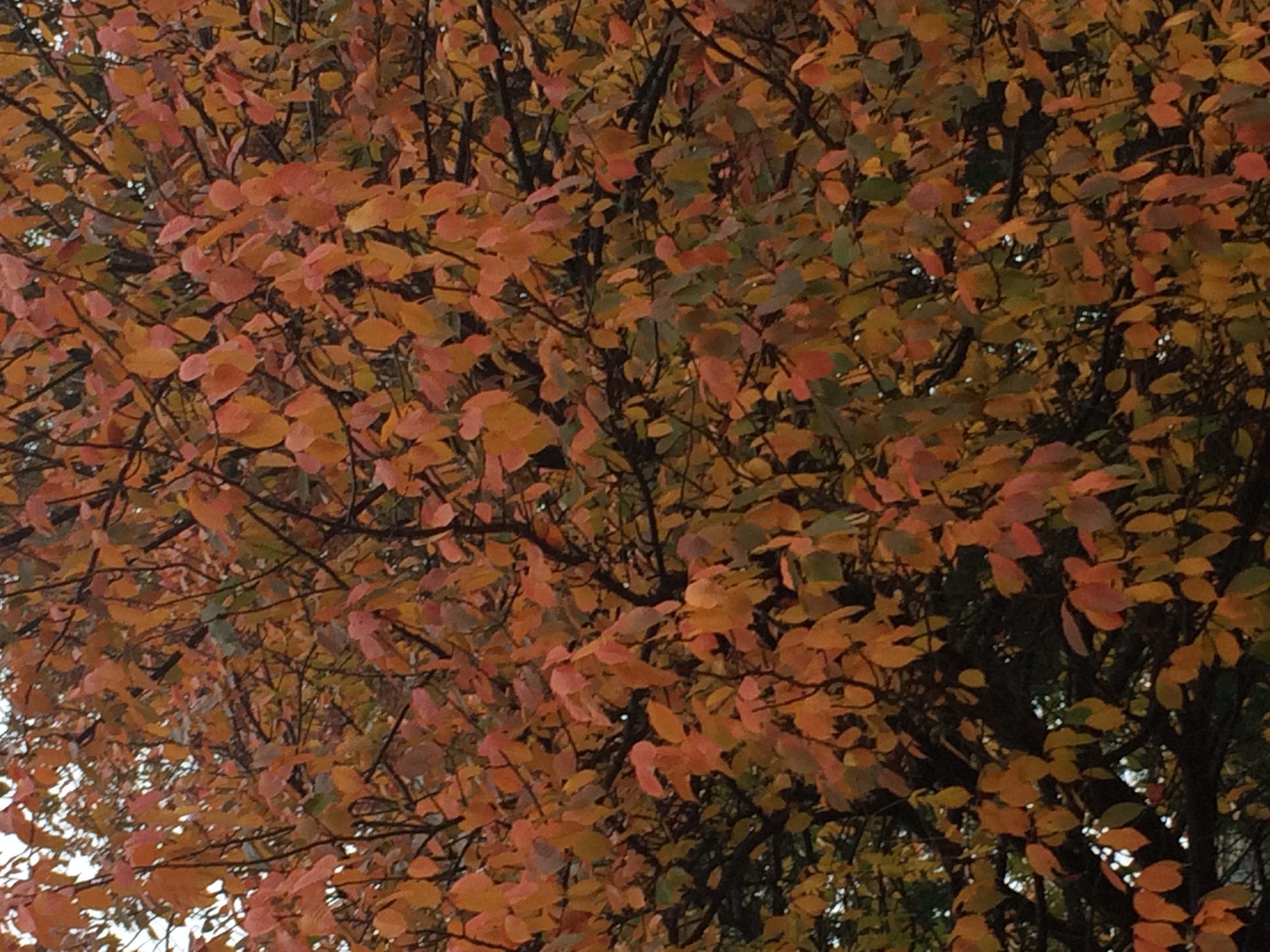 Photo and recording are from my walk in the November rain. I thought you might find them soothing too...